Chiropractor Sugar Land TX
Welcome to Maxson Chiropractic located in Sugar Land. Chiropractic is one of the most amazing healthcare professions, but very few people understand what it's all about. This article is here to help you gain a basic understanding of how our Sugar Land chiropractors can help you and your family.
Maxson Chiropractic
Chiropractic care is the practice of using spinal alignment to alleviate a wide variety of physical ailments, including muscle strain, neck pain, chronic back pain, and more. This is accomplished by adjusting the position of the spinal column to its proper shape, providing a non-invasive solution for pain relief.
How Can Chiropractic Care Help You?
Many people dismiss chiropractic as being something only for back pain, but chiropractic treatment can be used to treat a wide variety of physical issues, such as migraines and headaches, chronic pain, carpal tunnel, pain due to injury or muscle strain, and much more.
---
An Office with a Purpose
My purpose is to help as many people possible to get well naturally. It's what fuels my fire. Whether it's helping someone get out of pain, helping another with their sinuses and allergies, getting rid of horrible migraines, or eliminating ear infections in kids – I love to see the amazing things that chiropractic can do!"
Our chiropractic team at Maxson Chiropractic is ready to discuss your needs. We look forward to hearing from you. Call today to schedule an appointment.
---
Testimonials
"No matter if it's my jaw or back, or any other area in my body acting up, I can feel the difference after walking out of his office."
- Jessica T.
"Not only are my headaches gone but my neck and shoulder pain is almost gone too! Thank God! We were able to undo 10 year's worth of pain in under a year!"
- Julie B.
"Wait times are minimal and the results of Dr. Maxson's extensive knowledge, competence and kind bedside manner are positively life changing."
- Kim B.
He's the BEST at what he does… I just love the staff also!!! I would highly recommend him!"
- Cathi T.
"Dr. Maxson is such a great chiropractor! He has truly found his calling. Not only has he helped me and my family (including my four children!) stay healthy but he also helped when I was pregnant."
- Kelly H.
"Dr. Maxson had an amazing way of making you feel he's really concerned about your health and wellbeing. By far the best chiropractor I've ever met!"
- Brejeanna W.
"It is amazing what good alignment can do for your overall general health and well-being. I am 57 years old and intend to use chiropractic care through my golden years."
- Kathy B.
"He has kept me from going through a difficult back surgery since my back injury... I would highly recommend and have recommended Dr. Maxson to my family and friends."
- Vivian G.
OFFICE HOURS
Monday
8:00am - 12:00pm
3:00pm - 6:00pm
---
Tuesday
8:00am - 12:00pm
3:00pm - 6:00pm
---
Wednesday
8:00am - 12:00pm
3:00pm - 6:00pm
---
Thursday
8:00am - 12:00pm
3:00pm - 6:00pm
---
Friday
Closed
---
Saturday
Closed
Maxson Chiropractic
9907 South Highway 6 Suite 360
Sugar Land, TX 77498
(832) 328-0303
HOW TO FIND A CHIROPRACTOR IN Sugar Land
This guide will help you find the best chiropractic clinic in Sugar Land for you. When most people in Sugar Land decide they need a chiropractor, they end up doing a search and just picking someone at the top.
Being at the top of Google for the chiropractic search does not necessarily mean they are the best chiropractor for you. Follow the steps below to make sure you are picking the right chiropractor for you.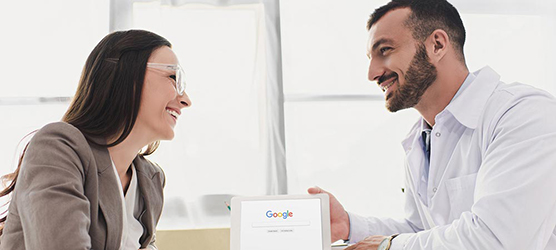 Time Needed: 5 minutes
Total Cost: USD 0.00
4 EASY STEPS TO FINDING A CHIROPRACTOR IN Sugar Land
Step 1: Open up a Google search
You will want to type one of the following in the search bar:
Chiropractor Sugar Land
Chiropractor 77498
Chiropractor near me
Best chiropractor in Sugar Land

Step 2: Review Their Website
The best chiropractors in Sugar Land put as much care into their website as they do into the rest of their office. By reviewing their website you will get a good feel for the doctor and if they are right for you.

Step 3: Check Out Their Reviews
Check out the Google Business Page of a chiropractic clinic you are thinking about visiting. It is easy for someone to say they are great, it's a different story to get other people to say great things about you.

Step 4: Give The Office A Call
Now that you have a basic understanding of what the office is about. Give them a call to make sure they fit the message that their website and GMB have been sending. You will know in a few minutes whether the office is the right one for you.